Watercolour Art classes for 2019/20. Saturday classes in Dartry, other classes by appointment. New term 2019 commences Saturday 14th September. Contact me to book a place or order class vouchers
Workshops in Wexford this summer CANCELLED DUE TO COVID-19 - watch for UPDATES here !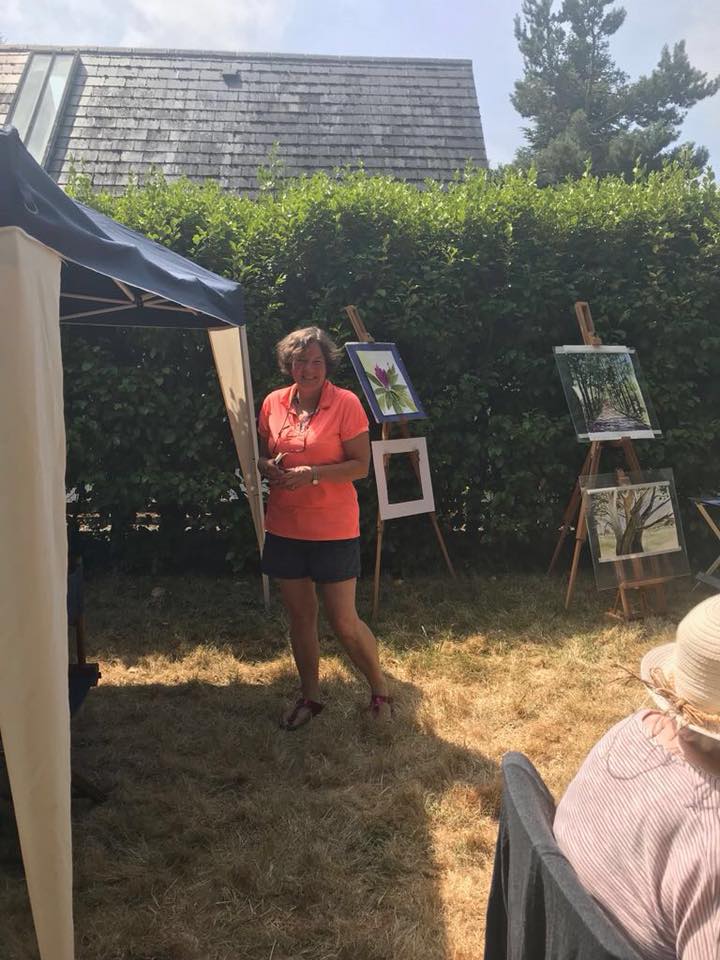 We had a fantastic few days of sun at Hyde Park Country House, Inch, Gorey in July 2018 and 2019 for the annual summer watercolour workshops incorporating great food. Fingers crossed for a repeat of the good weather for 2020! Each workshop lasts a full day and includes a cooked meal with a Mediterranean theme! If you want a taste of rural Ireland, fun, art, good company and food....look no further. Each workshop includes a course booklet, recipes and dinner costs EUR75.00 pp x 1 day, (EUR140 x 2 days) and (EUR195 x 3 days) (EUR300 x 5 days) early booking is advised. For details on accommodation available contact Linda at Hyde Park, Inch Gorey on 0876771394 and Laura at Riverfield Farmhouse, Inch, bed and breakfast on 0877617402. Don't forget to tell them you are doing the workshop with me
dates: June 29th, 30th, July 1st, 2nd and 3rd
about: Caroline Levis
I have been painting, exhibiting and selling watercolours for more than 30 years, my roots are in West Cork, Ireland I am a registered full-time artist and considered a 'true' watercolour artist. I have been told that my style echoes the soft textures of the Irish landscape and my seascapes capture the rawness of the coastline.
....In a review on my work I was described as ...."An artist completely in touch with her chosen medium of watercolour , she specialises in sensuous Impressionist landscapes and nature paintings. And what compositions they are! Who can fail to be aroused by her pictures of tangy lemons, or the shimmering heat of an afternoon in Provence? After more than 30 years experience of watercolours, such is her skill at capturing the right colour, and sense of movement (or stillness), that one feels she must have painted all her works en-plein-air".
Information on Classes and Workshops